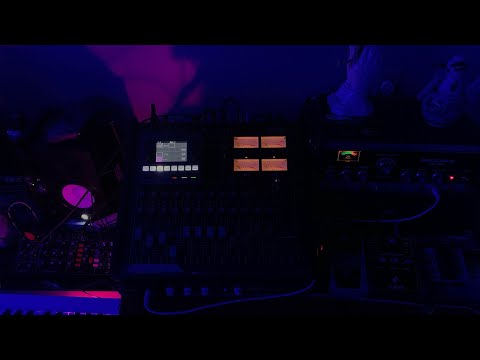 Hey! i've watched some stuff that's out there on yt, here's my upload. should be available in 4k.
I love the multiple outputs.
Here, I have all drum and percussion element samples as well as my bass sample routed to a stereo output. Then the rhodes sample and the resampled drums in the beginning are routed to their own mono tracks. I sequenced about 7 different patterns that made up 3 sections of a song and then I arranged them all in song mode and played it back that way as I jammed along with my rhodes, mellotron, and some outboard gear routed to the fx send and return of the mixer. All tracks were summed into the stereo master of my mixer, the outputs were routed to my interface and tracked into ableton as a stereo wav file. i tried my best to sync both audio and video.